PERFORMANCE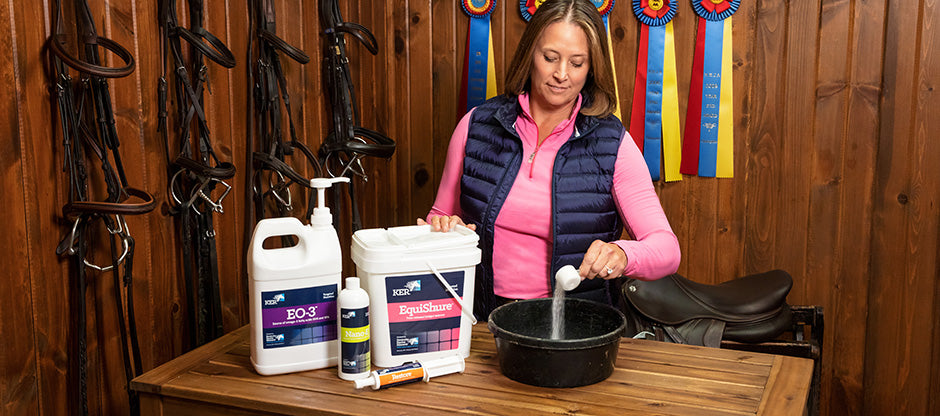 A performance horse is any horse that is asked to engage in regular exercise. This may be frequent trail rides, riding lessons, ranch work, driving, racing, or any number of competitive disciplines. The demands of performance put stresses on a horse's body above and beyond those normally encountered by idle horses.
When managing the performance horse, ask yourself, have you provided and does your horse need: 
- Digestive tract support? 
- Electrolyte replacement? 
- Protection from oxidative damage? 
- Support for joint health? 
- Support for bone health? 
- Support for optimal hoof and coat health?

Which solutions are right for your horse?
Learn More
---